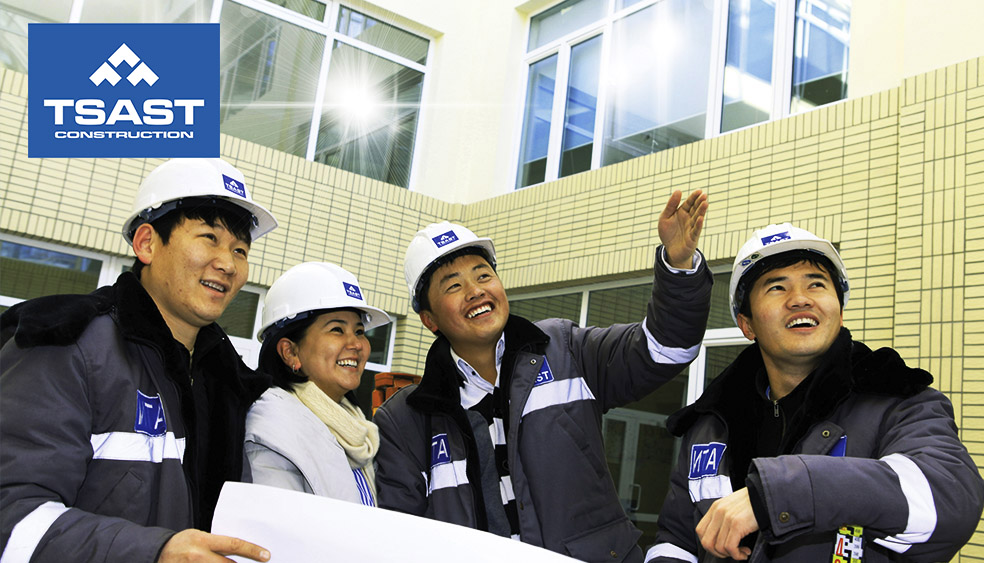 "Tsast Construction" LLC has been running the activity concerning the building and decoration of construction since 2003 and has been highly appraised by the consumers through its work with high quality building as well as product of new technology which satisfies the standardized prerequisite for the companies in the world.
During these years the company implemented many projects such as apartment complex for 128 households with service center in the territory of 1khoroo in Khan – Uul district and put into operation the travel and resort complex "Dream land" in the territory of 11khoroo in the same district.
Also it has done the extension of the live music club "River sounds", its decoration and works concerning its interior together with exterior with high quality.
It has been currently working on the 10storey apartment building for 63households along with service center "Residence – 55" in the territory of 3khoroo of Sukhbaatar district and is being aimed at putting into operation the mentioned by 2009.
Since its establishment, it has been appreciated as one of the leading 100companies in the field and titled as the best company of 2007 by the Ministry of Construction and City planning and as "The collective respecting the quality".