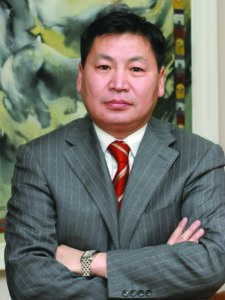 The recipe for success and business continuity with any company lies in putting the needs of others as a priority rather than focusing on the revenues. In other words, a successful existence is measured by how much you gave to others rather than how much you gained.
In the state of nature, it should be a matter of discretion in case of a huge revenue, which also emerges during a huge loss. Because, a huge revenue is followed by discomfort for other side of the business, thus causing indirect consequences of losing clients and affecting unsustainability the in the long run.
Based on these notions, the principle of our company is to realize synergy and maintain the harmony of business cycles.
Taking this opportunity, I would like to extend my deepest gratitude to our valuable customers and business partners who have been an inseparable part of our business.
Yours sincerely,
BAYARSAIKHAN Nyamragchaa President, Tsast Group